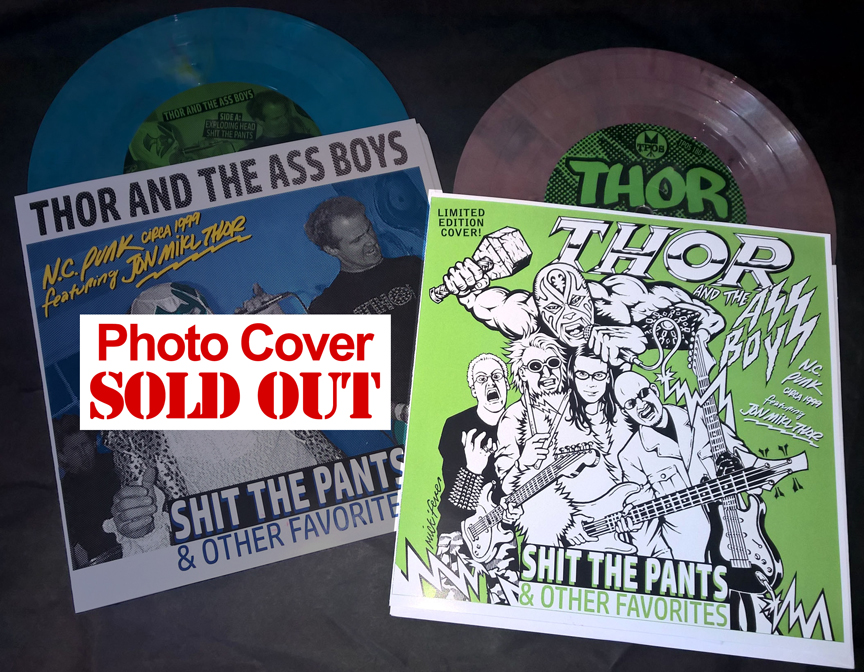 THOR AND THE ASS BOYS
Shit The Pants & Other Favorites
7" Vinyl EP

Thor's punk side project band recorded in North Carolina in 1999.
Very limited color vinyl EP. Only 500 EPs pressed in total.

400 with the Standard Photo Cover
Only 100 with cover art by MICKI FEVER!

BOTH VERSIONS SOLD OUT!